Welcome to Total Drama Fanon Wiki!
Create fan-fictions, camps, characters, and so much more!
Navigation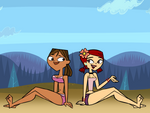 The Chat
is instantaneously easy to communicate with other people who love the wiki and the wiki's topic as much as you do! Anyone with a Wikia account can join chat via the "Join the Chat" button in the right navigational area of your site. Or simply click
here!
Remember, to follow the rules and stay safe! We want to have fun in the chat, but it won't be fun if you break the rules! Just be friendly and have a great time!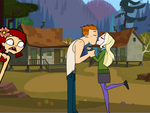 Meet The Characters here on the fanon!
Explore unique creations others have made, or simply create your own! Click
here
to view the contestants!
Featured Poll
Best Final Two in Total Drama?
What's Your Favorite Total Drama Season?
Content
Featured Character: Flow

Victoria is a contestant who first competed in Total Drama Moon Crash. Aside from that, she appears in Total Drama All-Stars vs. Underdogs 4, Total Drama OC All-Stars, and more!

Click here for more information.
Getting Started
Are you ready to start the fun on Total Drama Fanon? You can start right now! In the box below, type a character, camp, or anything so you can join our happy wiki! :)
Speical Content
!
Here is some speical content that will be on this wiki!

User of the Month- The user who edits the most in 1 month will be placed on the home page of the wiki! You can only win once a year.
Weekly Press- News will be on the weekly press about cartoons, users, the wiki, and much more!
Adminship
There will soon be a page created for those who are questioned about adminship. But for now, look below to see how to become an admin.
Must have at least 500 edits
Must be active on the wiki
No vandalsim at ALL
Community content is available under
CC-BY-SA
unless otherwise noted.